Your Number One Salinas Electrician
When it comes to your Salinas electrician services you should never take chances. At 3G Electric we take care of all of our residential and commercial clients with the highest level of professionalism. We pride ourselves on offering the finest in customer service, craftsmanship and our code compliant electrical work.
Our motto is "Safety and Quality First!" which is why we always encourage our customer base to leave the dangerous work to us. There is no point in taking chances with the work you get done when it comes to electrical work. You should never take a DIY approach or let someone who is less than reputable and qualified take care of the work. With 3G Electric as the number one choice around, you can get the finest quality work for the best and most affordable pricing.
We offer free estimates for residential and commercial clients, so you can make smart decisions. We know you want your home or business to be safe and sound. So let us help you make that possible with the best workmanship around.
Electrical Repair Services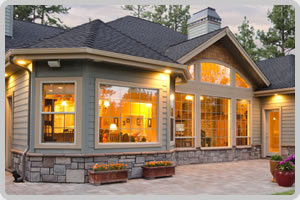 One of the most important tasks we take care of around here at 3G Electric is electrical repairs. In order to make sure small issues do not become big problems you need to address them as quickly as possible. There are a variety of tasks we can take care of for fixing or improving your home or business.
For one thing we can take care of issues like outlet and lighting repairs. These are tasks you should never take on yourself yet too many people do just that. Let our team of pros take care of your repair needs before they have the chance to develop into a much bigger and more serious concern.
Commercial Electricians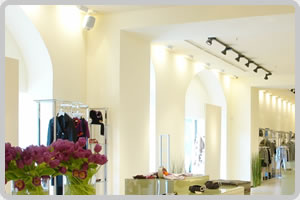 In addition to important residential electrical services, we are also able to complete commercial work as well. Whether you are remodeling building, have new construction or just need repairs – you can count on us. This may even include the need for tenant improvement.
Tenant improvement is when a building you own could be rented out but needs to first have electrical work completed in order to meet the needs of the new tenant. In order to make sure this happens quickly you need a team of experts to get the job done. Call on 3G Electric and we will help you and your tenant get where you need to be as soon as possible.
New Construction Wiring
Part of being the company to rely on here for quality electrical work is the need for new construction electrical wiring. When building a new home or business you need to know you have a team you can count on to get the job done in a timely manner. The last thing you want is shoddy workmanship or work that delays the entire rest of the project.
When you work with 3G Electric you can rest assured that this will not be the case. In addition to being able to wire the building we are also trained and up to code on requirements for underground electrical service. So if you are ready to make sure your new building is ready for power call the team that can make that happen.
24/7 Emergency Electrical Services
Of course what good is a team of electricians if they can't be there when you need them most? We realize you don't always get to plan when your electrical repair needs will arise. And we also understand that these repairs won't always come up during standard business hours.
So you should be able to feel confident that you will always have someone there for you to get the job done, no matter what time of day or night. We are available 24 hours a day, 7 days a week. So what else are you waiting for? Go ahead and give us a call and find out for yourself what makes us the top choice for Salinas electrician service needs.
Just a Few of Our Electrician Services
Latest Tips & Articles
What is Gonzales Tenant Improvement?

A more common job that we have been taking care of here at 3G Electric is Gonzales tenant improvement. So what is this exactly? Tenant improvement is usually the type of work that needs to be done before a tenant can use a rented space.Normally this is for a commercial space in which the client…

Read More

The Benefits of Monterey Panel Upgrades

If you have considered a Monterey panel upgrade for your home you may already be familiar with what it is and what the benefits are. There are so many beautiful and historic homes in the area and owning one is quite an honor. The problem is that with the decision to own an older home…

Read More

If you are looking for a Salinas Electrician then please call 831.674.5107 or complete our online request form.